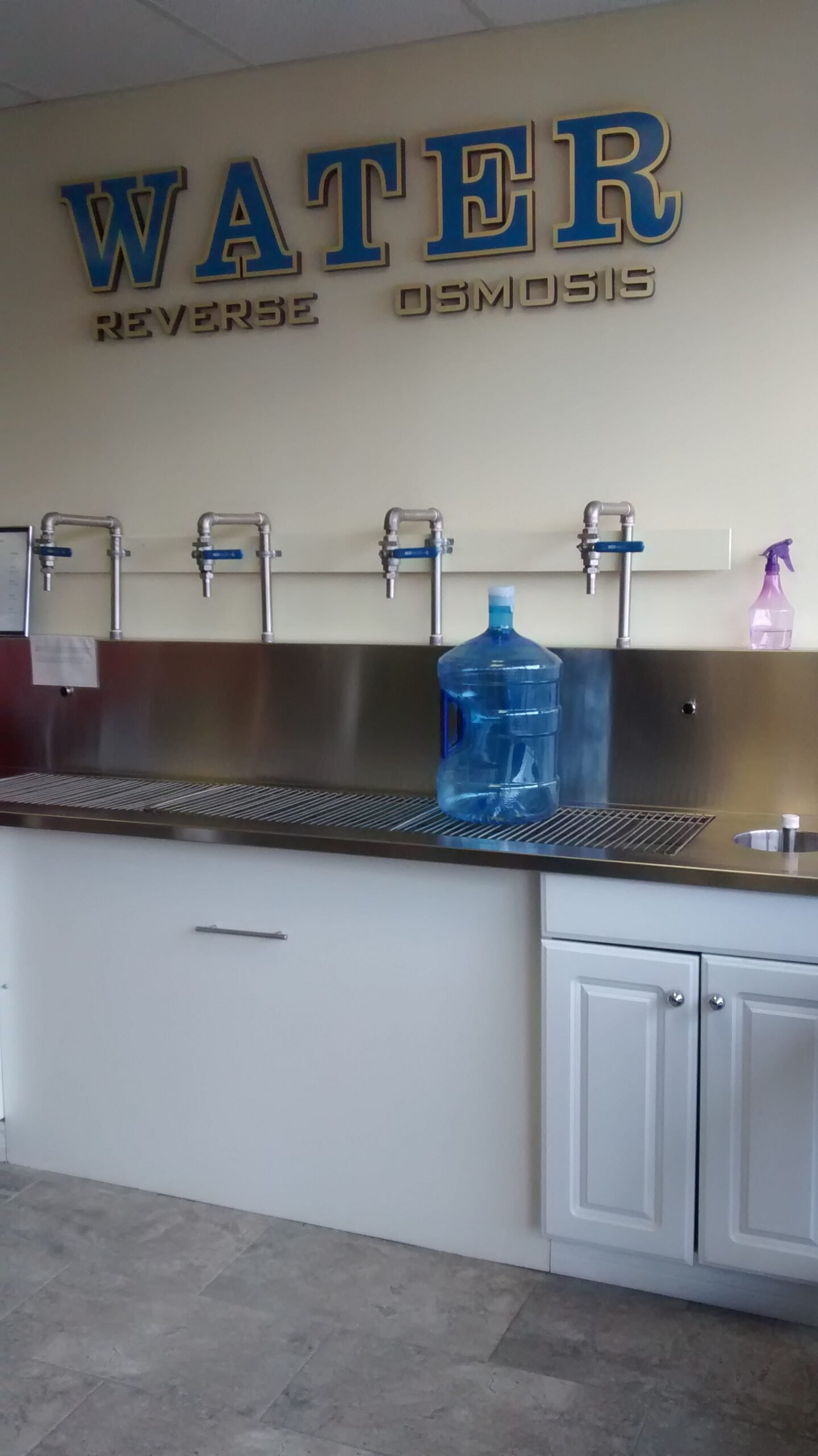 We brew all our concentrate wines with Reverse Osmosis water to ensure consistent flavour and quality and we're pleased to offer the same great water for your home, office or factory use.
We have a four station water jug 'U-Fill' centre where you can refill your water jugs easily in a matter of minutes.  Our water is tested regularly and test results are continuously in the 2-3ppm total dissolved solids.
Water jug refills: $3.00 for 18.9L (or as low as $2.00 per jug with purchase of a water card)
New 18.9L bottles:  $10 with free fill
Bottles are made in Canada and are BPA Free, and we provide free caps with each fill.
The process of Reverse Osmosis removes minerals, particulate and contaminants from water, making it over 99% pure.
You'll enjoy pure and healthy water that tastes great and enhances the flavour of tea, coffee, juices, soups, vegetables and pasta.  RO water protects appliances from scale (no need to de-scale coffee pots or kettles).  Ice cubes are cleaner, clearer and harder and leave no sediment in your glass.